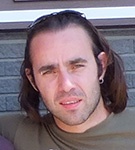 Alan Veyrat-Charvillon (France)
Master's Program in Space Engineering Course
Department of Mechanical and Control Engineering
Graduate School of Engineering
During my childhood, I grew up watching Japanese anime and reading manga comics. This is when my interest in Japan began. I have also been fascinated by mechanics, fluid dynamics and all the associated technologies for many years.
In October 2012, I arrived at Kyutech to obtain a Master's degree in Mechanical Engineering with the Double Degree Program in 2 years. I have enrolled in Prof. Tsuboi's laboratory which aims to study the reactive fluid dynamics.
During my stay, Kyutech has provided me the opportunity to improve my knowledge in my field of study with a different approach. I also could attend international conferences where I met many scientists, engineers and professors.
In addition, the differences of lifestyle and way of thinking with the European culture are a valuable experience for people who wish to take up an overseas career. Indeed, this opportunity of exchange with Japan has offered me an excellent opening towards important jobs in international companies.
---

---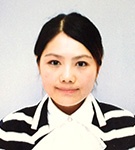 Liu Ke (China)
Architecture Course
Department of Civil and Architectural Engineering
School of Engineering
When I was studying in language school, I usually heard from fellow students that Kyutech has a high quality of research in a wide range of engineering subjects and that Kyutech is even famous in some big enterprises of Tokyo.
One day, I got a chance to visit Kyutech. The beautiful campus attracted me first, especially the elaborately designed library. I visited the labs of the Department of Civil Engineering and was impressed by the research enthusiasm of under-graduate and graduate students. The research became interesting to me. So at that time, I decided to enter Kyutech to fulfill my dream of research in the architecture field.
The most precious thing in Kyutech is that I met many knowledgeable professors and free-thinking classmates. The professors not only taught me the professional knowledge of architecture design but also told me about how to improve my research ability. What I learned will allow me to be promoted faster than others if I get a job. My classmates are funny and kind, they gave me so much help in lessons so that I can graduate successfully. Besides that, I could read a variety of books because of the wonderful library in Kyutech.
---

---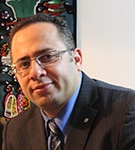 Adriano Muniz (Brazil)
Doctoral Program in Division of Computer Science and Electronics
Department of Information System
Graduate School of Computer Science and Systems Engineering
Choosing to study abroad in Japan, more specifically at Kyutech, was a great choice.
First, because Japan is a highly advanced country in terms of technological power and Kyutech is a renowned university in my research field of interest. Second, Kyutech has provided me with opportunities to participate in joint research with a major Japanese electronics corporation and to attend domestic and international conferences where I could discuss my research with researchers and professors from all over the world, and consequently get feedback from different perspectives. Last, Kyutech provides a cozy and friendly environment that helps in achieving the good study/life balance you need to enjoy the experience of studying abroad.
In addition, there is the FSAI (Foreign Student Association of Iizuka) that supports the foreign students at the Iizuka campus and organizes cultural and exchange activities throughout the year among the foreign and Japanese students.
For those who aim at having a high-level education abroad, I believe that studying at Kyutech can be the watershed in both your personal and professional lives.
---

---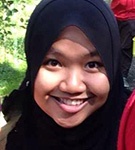 Khairunisa Ahmad Denney (Malaysia)
Department of Computer Science and Electronics
School of Computer Science and Systems Engineering
Being in Kyutech, particularly in my department, I'm exposed to hardware and software technologies as well as other advanced fields such as network technologies. As an undergraduate student, I have come to realize that Kyutech really helps me in developing the skills crucially needed once I am involved with the highly competitive, ever-growing technology field and industries. Talking about the daily life of a foreign student, I found it rather easy getting accustomed to the surroundings and environment, as each of us is assigned a tutor. With such a very conducive-to-study environment, Kyutech definitely provides you with up-to-date, comfortable facilities. Apart from enriching the students with essential knowledge in the science and technologies fields, Kyutech also emphasizes the importance of having a high language ability, allowing the students to become global players in the future. Undeniably, Kyutech has a lot of great professors and researchers in their own respective fields, expanding the opportunities for us, the students, to pursue our dreams and goals. For those looking for a place where one can develop both intellectually and personally, Kyutech is definitely on top of the list.
---

---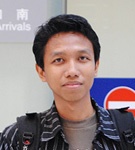 Hayat Azwar (Indonesia)
Doctoral Program in Division of Biological Functions and Systems
Department of Biological Functions and Engineering
Graduate School of Life Science and Systems Engineering
I am grateful to Kyutech for providing me the opportunity to pursue my PhD under the supervision of Professor Shuzi Hayase. My main focus of my current research is centered on Dye Sensitized Solar Cells which is one of the prospective next generation photovoltaic devices. I am really impressed by the advanced and sophisticated research facilities which not only assist in upgrading my skills but also helped me tremendously to carry out my research smoothly. Kyutech has also provided great facilities such as the gymnasium for sport activities, the library, and more. Kyutech as a world class university has many excellent professors with versatile expertise from industries as well as academia ranging from life-inspired nano-technology to brain-inspired neural information. Although studying in a county with a non-alphabetic language like Japan can be very challenging, luckily Kyutech with its free Japanese classes and collaboration programs like a host family with Japanese volunteers helped me to accelerate my Japanese language learning. For foreign students, life and study environment are very important matters. Kyutech offers a warm and friendly environment with excellent student support from campus staff to make life and study feel like at home. I strongly believe that for prospective students who are looking for advanced campus facilities with a great environment for life and study, Kyutech is the best choice.
---

---