Kyutech has two international courses for master doctoral students.
Space Engineering International Course
This graduate program (taught in English) offers: (1) a diverse series of lectures on space engineering, (2) project-based learning on space development in collaboration with Japanese students, (3) and on-the-job training on space environment testing (testing of nano-satellites using advanced test equipment).

This program provides hands-on experience needed to build capabilities in basic space technology, especially infrastructure-building through testing of nano-satellites to further worldwide nano-satellite development efforts. Through this program, Kyutech answers the call from UNOOSA (United Nations Office for Outer Space Affairs) for long-time educational opportunities for capacity building of basic space technologies. In addition, SEIC contributes to the promotion of the peaceful and innovative use of outer space through the participation of emerging growth countries.

---
---
Global AAR Course
Innovative technological advances have been involving insight of multiple fields. There is a need for engineers who have advanced specializations and comprehensive knowledge of interdisciplinary engineering.
Global AAR (Advanced Assistive Robotics) Course is to learn advanced robotics emphasizing the aspect of assistive technology, and to foster highly skilled personnel who will gain practical ability as leaders to support next-generation technology, mastering their special fields, understanding the peripheral technology, and leading research and development teams.
The course will include the design and implementation of intelligent systems that could provide:
●Solutions to industry and medical welfare
●Intelligent systems that enable
 ・Increase in productivity and safety
 ・Decrease in labor load and patient pain
 ・Assist in motor skill learning and rehabilitation
●Multidisciplinary
 ・Robotics, Machine learning, Brain science, Psychology, and so on

---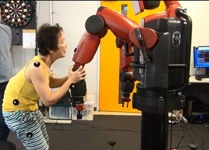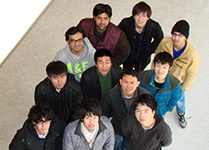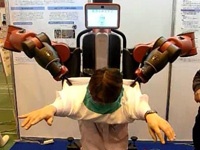 ---
---