In 1986 the School of Computer Science and Systems Engineering was established in Iizuka City as the second school of the Kyushu Institute of Technology for research and learning of the fundamentals of information technology and its application to various field. The undergraduate school consists of five departments, and produces more than 400 graduates every year. Since 2006 all education programs provided by these five departments have been accredited by the Japan Accreditation Board for Engineering Education (JABEE) with criteria in accordance with the concept of Washington Accord for engineering education programs and Seoul Accord for Computing & IT-related education programs. Our school is the first school in Japan that receives the JABEE accreditation for all the programs at the school. That means that our undergraduate school trains engineers to international standards at all departments. In order to meet the needs of global companies with which our graduates get a job, our school establishes the GE (Global Engineer) training course and the IIF(International Informatics Frontier) program. Students joining the GE course or the IIF program have to enroll in additional classes to their department required courses, but can learn a global perspective and international experience.
---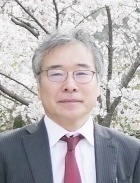 ---
The graduate school offers both master and doctor degree programs, and produces highly educated graduates with technical knowledge and practical skills on computer science and systems engineering. In the master program, seven courses to acquire technical knowledge are offered such as "Robotics course", "System LSI course", and "Life science course". In addition, five courses to acquire practical skills are offered such as "ICT architect course", "Cloud computing course", and "Global informatics leaders course".
---
Four research centers, which are "Network Design Research Center", "Advanced Mold and Die Technology Center", "Biomedical Informatics Research Center", and "Dependable Integrated System Research Center", promote distinctive researches. These research centers are managed mainly by the faculties of our school.
---
Information Technology has been changing not only industry but also human life drastically, and will cause further innovation in the future. The School of Computer Science and Systems Engineering provides you opportunities to learn and research innovative Information Technology.
---
---