Location Map
---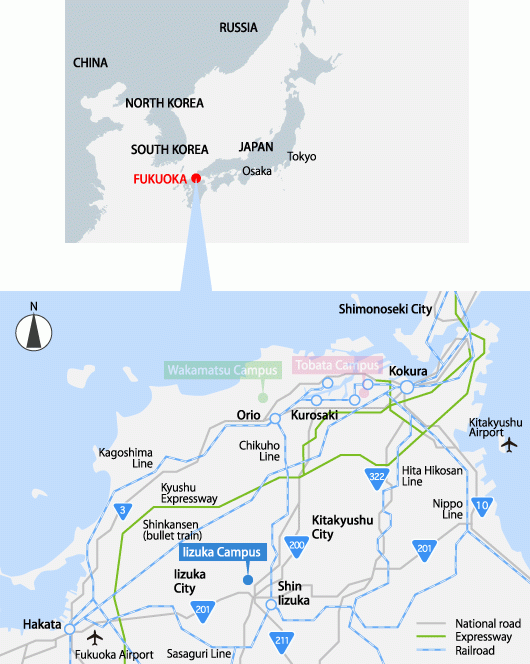 ---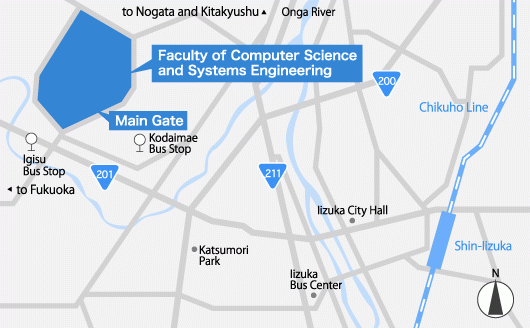 ---
Address : 680-4 Kawazu, Iizuka-shi, Fukuoka, 820-8502, JAPAN
Phone : +81-(0)948-29-7500
General Fax : +81-(0)948-29-7517
Access Map
---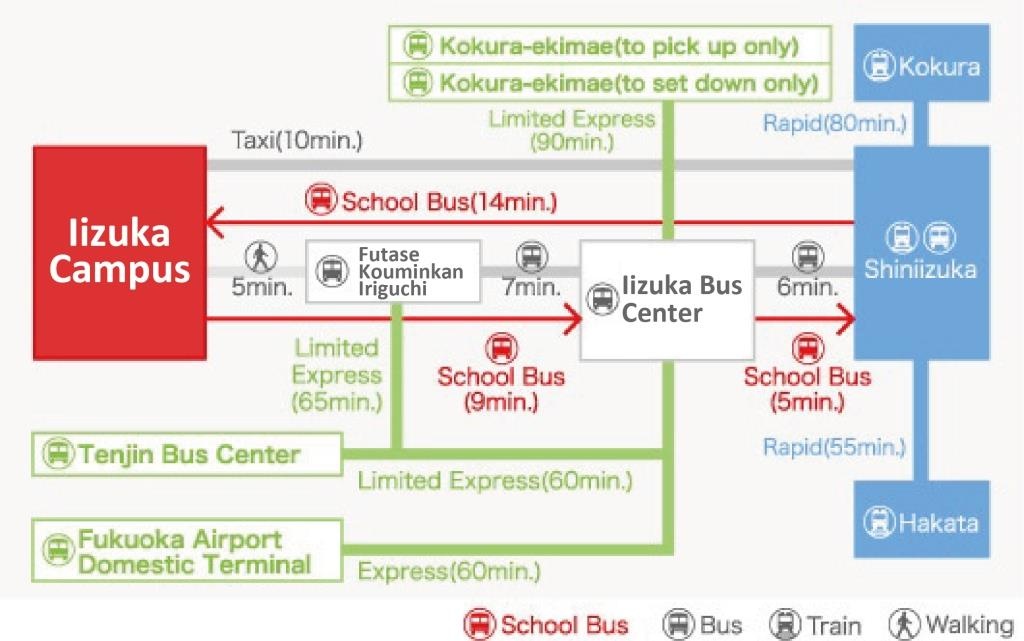 ---
from Fukuoka City
From Fukuoka Airport to Igisu Bus Stop by Nishitetsu Limited Express Bus for Iizuka (50 min.)
From Igisu Bus Stop to Kyutech on foot (10 min.)
from Tokyo
From Kokuraekimae Bus Stop to Iizuka Bus Center by Nishitetsu Limited Express Bus for Iizuka (1 h)
From Iizuka Bus Center to Kyutech by taxi (7 min.)
Campus Map
Iizuka City is the central city of the Chikuho Region, located approximately 40km south and 30km east of the two ordinance- designated cities of Kitakyushu and Fukuoka respectively.
The Iizuka Campus is a modern campus built on a gentle slope surrounded by greenery in Iizuka City.
The campus boasts an area of 30.6 ha, and is a symbol of the city, with cherry blossoms abundant in the spring and cosmos flowers covering the ground in autumn.
---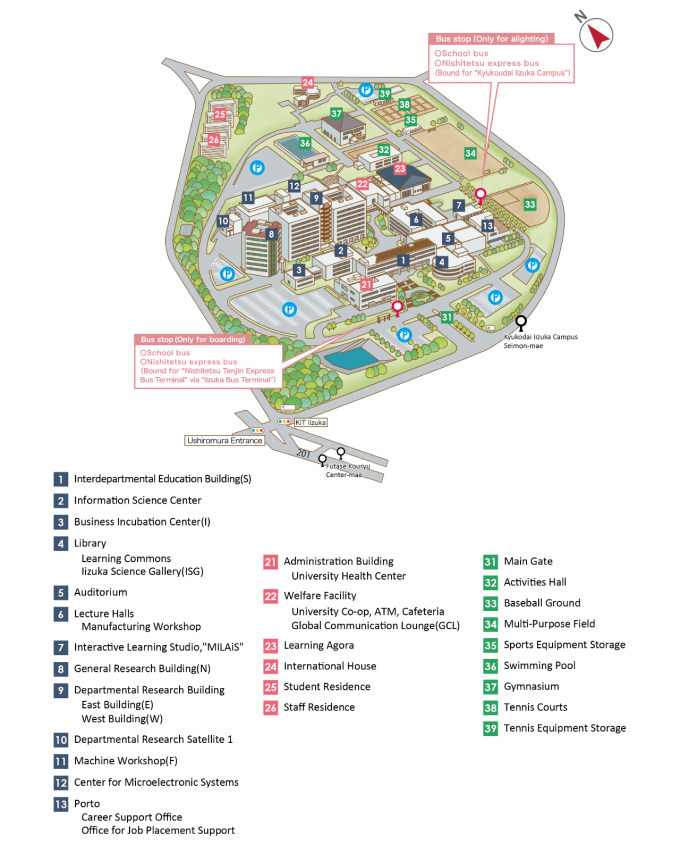 ---
Iizuka campus photograph
---




---
Local Attractions
---




---
---