Training Global Engineers
In a society where globalization is accelerating, Kyutech's globl competency for Engineers (GCE) is providing opportunities for students to play a more active and global role. We have created educational packages which trains engineers who have GCE skills, and will promote GCE actions.
Three Main Features –Three Cs–
---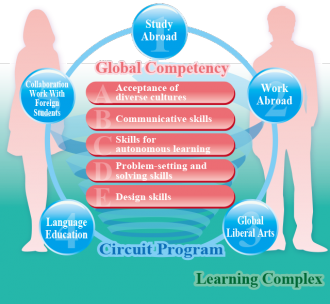 ---
C

ompetency

We define elements/competencies of GCE as indicated on the right. We are developing a "rubric evaluation" and academic systems to evaluate and visualize those five learning outcomes.
---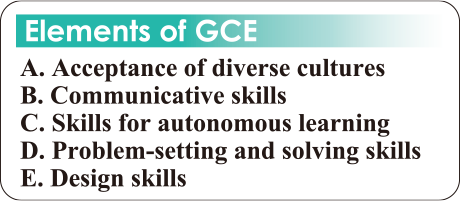 C

ircuit Program

To obtain GCE skills, we developed five main educational/study programs as indicated on the right and these programs are effectively run by using methods of circuit training.
---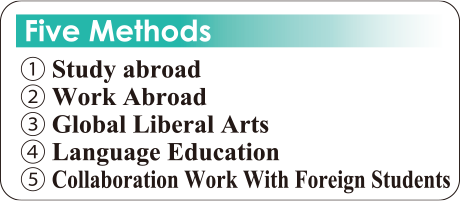 Learning
C

omplex

We set up multiple learning environments to enhance students' motivation for voluntary learning and effective GCE education. Kyutech also has set up active-learning classrooms, international residence halls and even overseas research and education facility to provide learning opportunities in a global environment.
---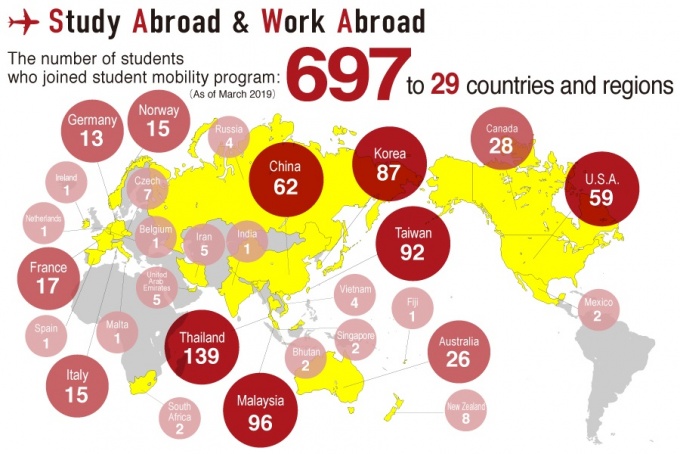 ---
---