The center based upon the technology developed by Kyushu Institute Technology
(Kyutech) was established in 2005 by Kyutech . It is aimed to develop a system to be accepted in a new circulatory society.

Establishment of Ecotown Corroborative Research Center in Kitakyushu is to pursue the actualization of Zero Emission Society. A plantation under the cooperation with NPO is in operation, collecting and refining the polylactic acid bacterium from the kitchen garbage and producing biodegradable plastics.

It is the ultimate goal to industrialize the recycling skills and technology by establishing and demonstrating. to get the biomass out of the garbage that is used to be disposed as rubbish.
---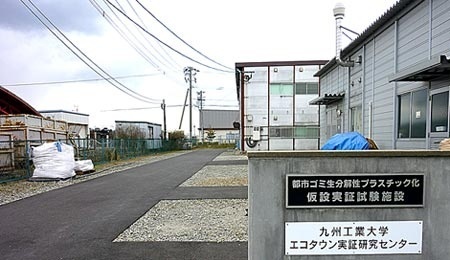 ---
---