Update:2023.04.10
On March 16, 2023, Universiti Putra Malaysia (UPM) and Kyushu Institute of Technology (Kyutech) celebrated the 10th anniversary of the establishment of the Malaysia Super Satellite Campus (MSSC), which located at UPM campusto support Kyutech's projects and activities for global engineer education, international joint research, and faculty and staff development with UPM.

The event began with remarks from Dato' Prof. Dr. Mohd Roslan bin Sulaiman, Vice-Chancellor of UPM, and Prof. Dr. Yasunori Mitani, President of Kyutech. They expressed their gratitude to all who had contributed to this remarkable milestone and sustainable partnership. Both universities also received a congratulatory speech from Mr. Atsushi Karimata, the Minister of Embassy of Japan in Malaysia.

Assoc. Prof. Dr. Yoshito Ando, Director of MSSC, reported on the various activities conducted by MSSC, such as supporting student mobility programs, joint research, seminars, co-supervision of graduate students, and lab internships. Furthermore, UPM students who participated in the student mobility program shared their experiences and performed an English-Japanese song to celebrate the event.

The ceremony ended in success by signing a memorandum of understanding and a commemorative plaque, promising to strengthen international collaboration between UPM and Kyutech. This was a worthwhile event in which UPM and Kyutech celebrated a decade of collaboration and friendship and confirmed their commitment to continue leading the way in advancing global education and research.
---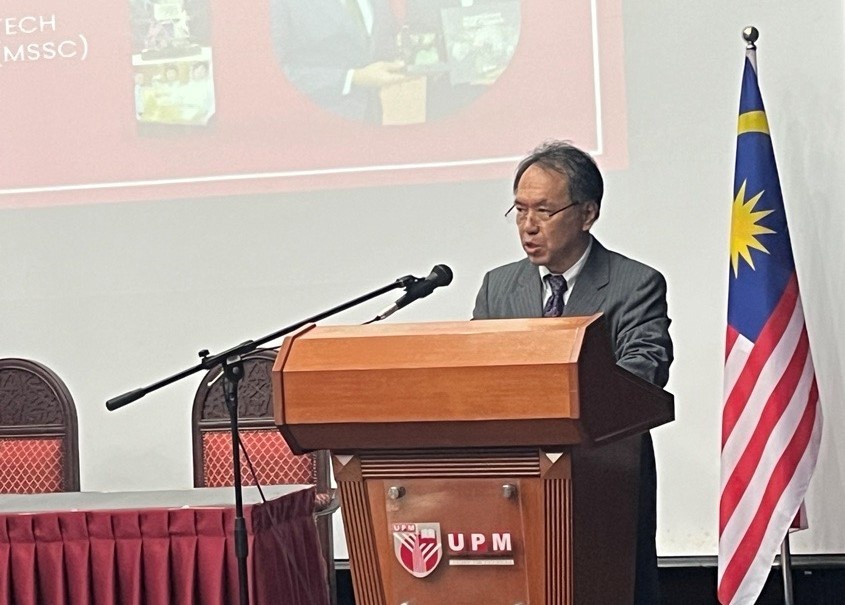 ---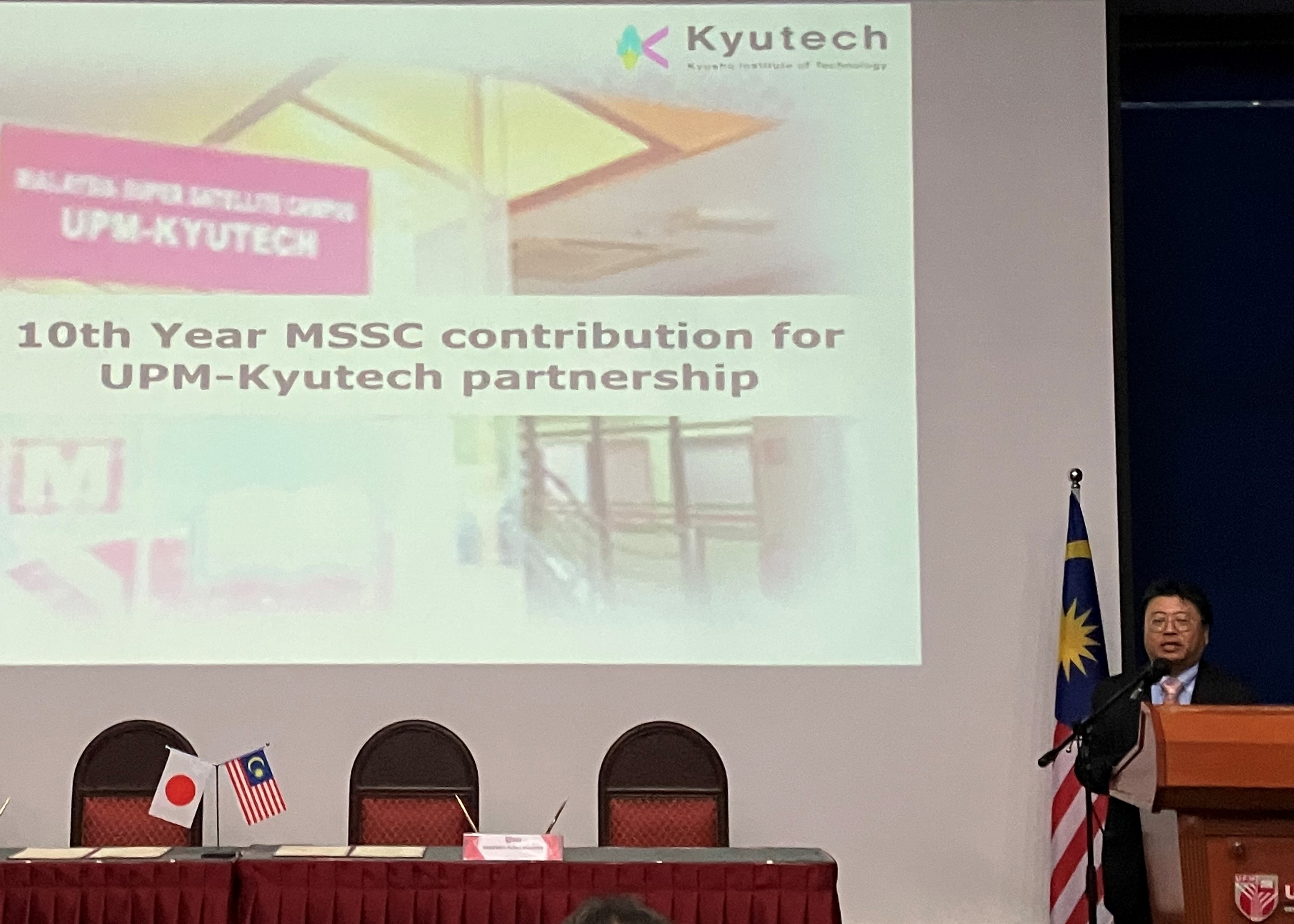 ---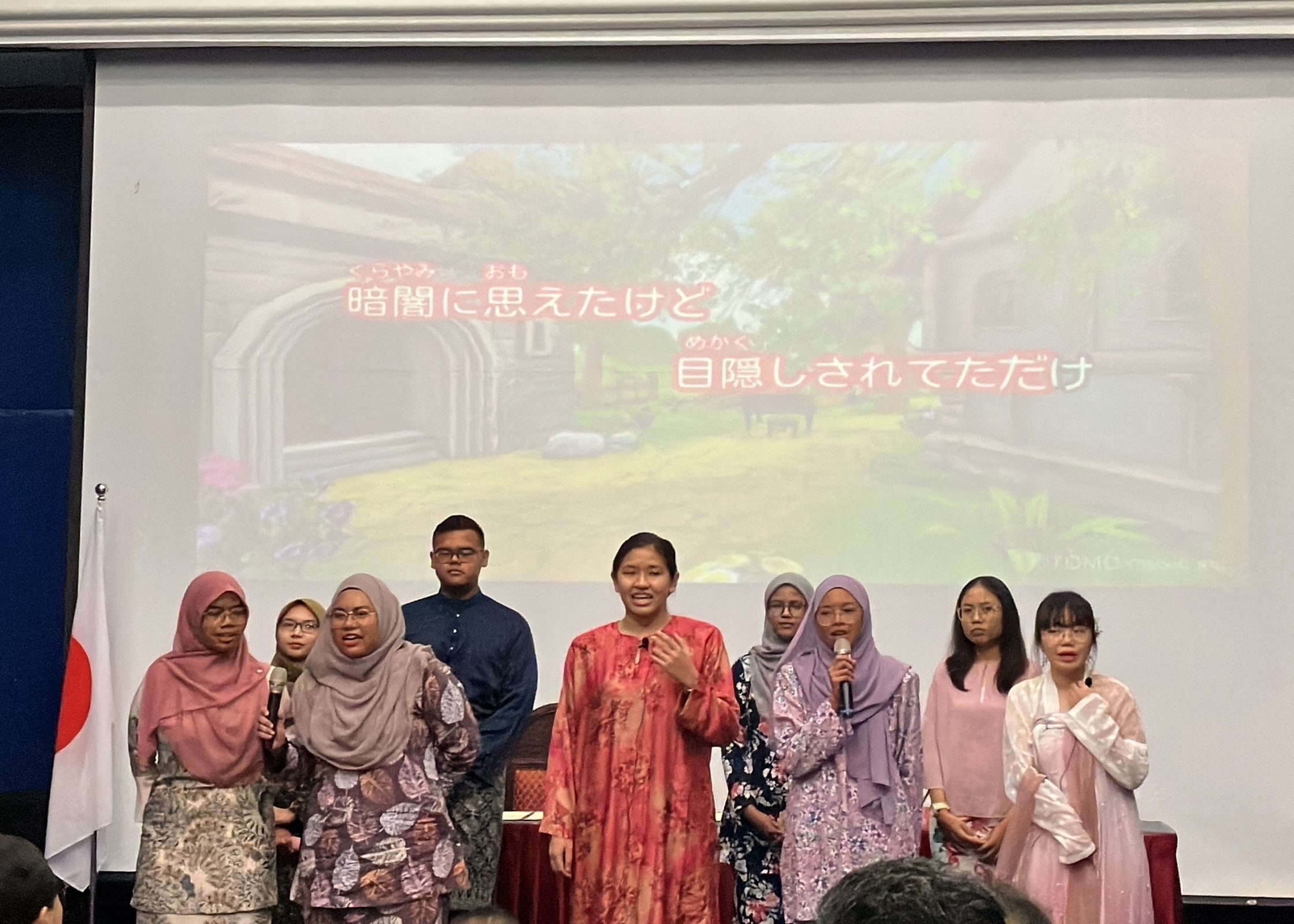 ---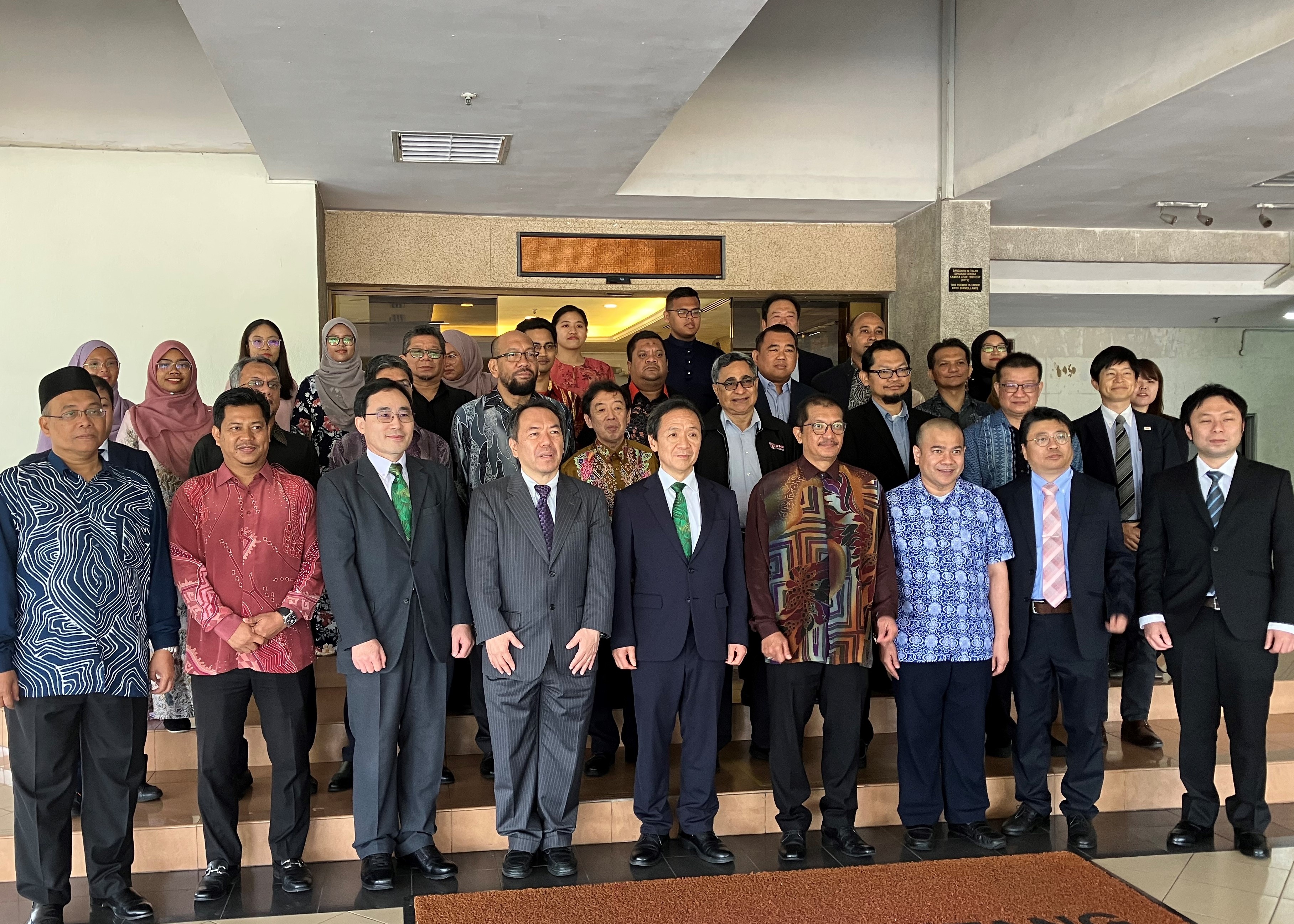 ---