Update:2023.01.30
On January 19th 2023

Prof. Masaki Fuchiwaki (Department of Intelligent and Control Systems, Faculty of Computer Science and Systems Engineering, Kyutech) gave a special lecture on "Quantitative Flow Visualization by Computational and Experimental Fluid Dynamics" at the King Mongkut's University of Technology North Bangkok (KMUTNB).

Around 65 KMUTNB students participated and many of them enjoyed joining in the demonstration and asking questions.

The special lecture by Kyutech professors has been one of the activities under the Agreement on the KMUTNB-KYUTECH Collaboration Satellite Office for academic cooperation between KMUTNB and Kyutech since 2019.

---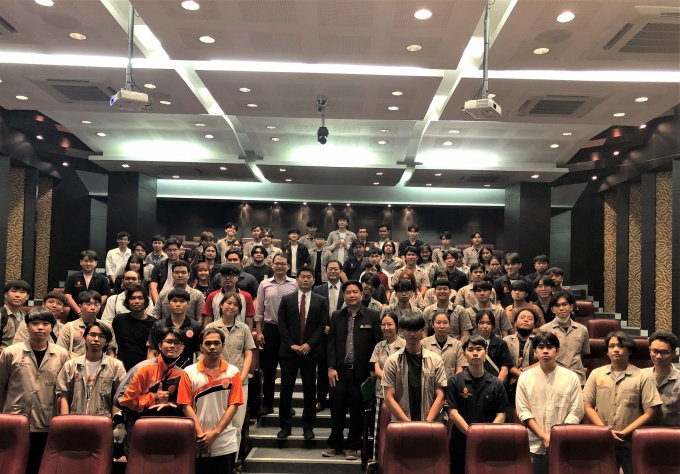 ---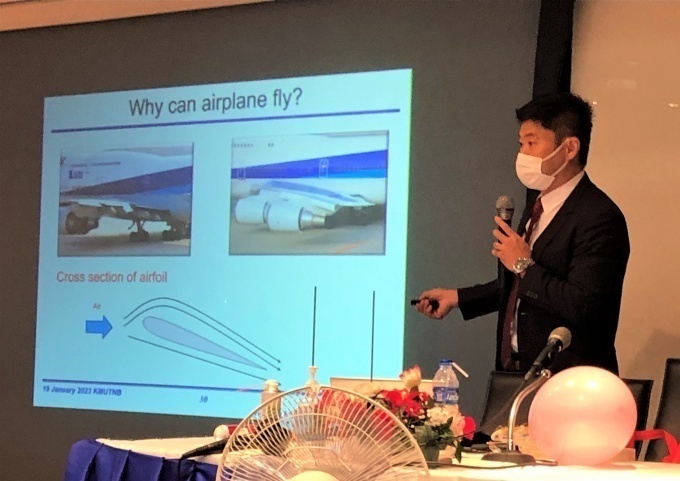 ---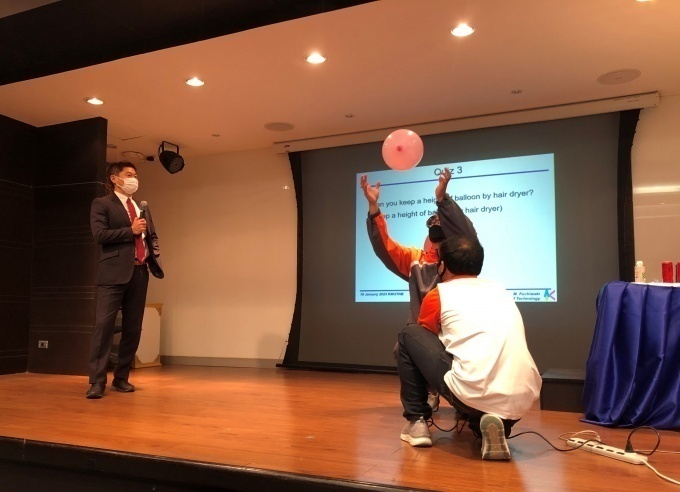 ---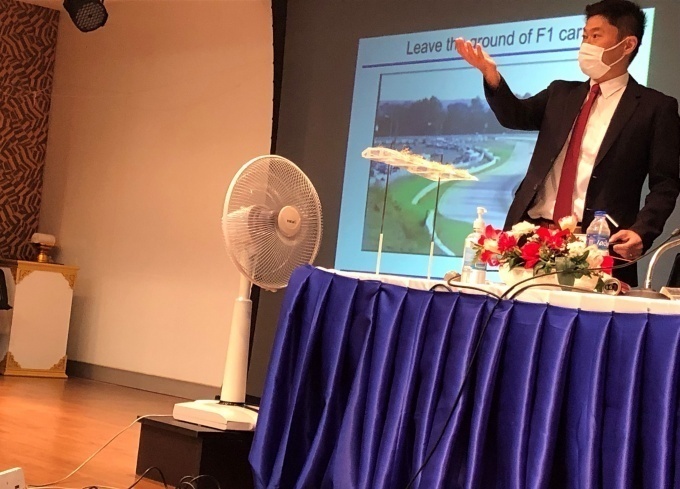 ---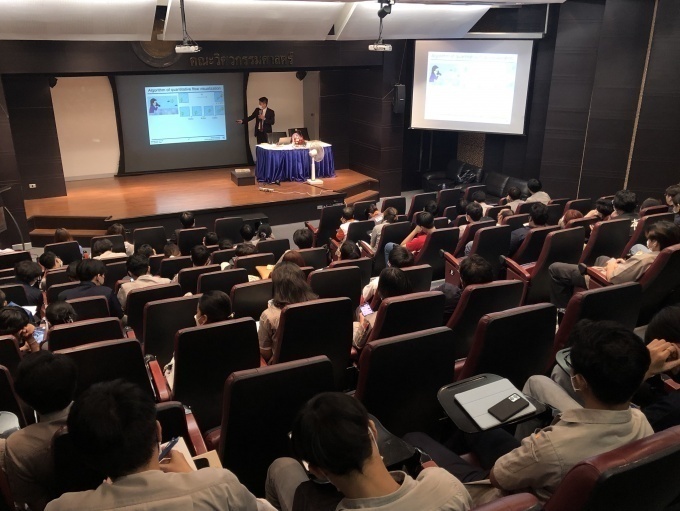 ---