Update:2022.03.24
On 18th March 2022, King Mongkut's University of Technology North Bangkok (KMUTNB) and KYUTECH held the 2nd Liaison Committee Meeting (on-line), co-chaired by Ms. Sikan Kulchonchan (Vice President for International Affairs of KMUTNB) and Prof. Dr. Yasunori Mitani (Executive Vice President for International Affairs) to review and evaluate collaborative activities and performance during 2021-2022 March, and to discuss strategic plans for 2022-2023.

The Meeting confirmed 14 collaboration outcomes from friendly mutual student exchange program up to high-end multinational industry-academia collaboration project in wide range of academic domains such as Robotics, AI, Space, CMP, and Fluid Dynamics.

Both universities acknowledged that these remarkable outcomes are because of mutual trust and sustainable friendship among students, administrative staff, faculty/teaching staff, alumni network, and management board members of both universities, and all-in-one commitment which has been the more strong soft infrastructure of KMUTNB and KYUTECH partnership.

The Meeting also discussed future plans and ideas on how to develop future collaborations in 2022-2023.
---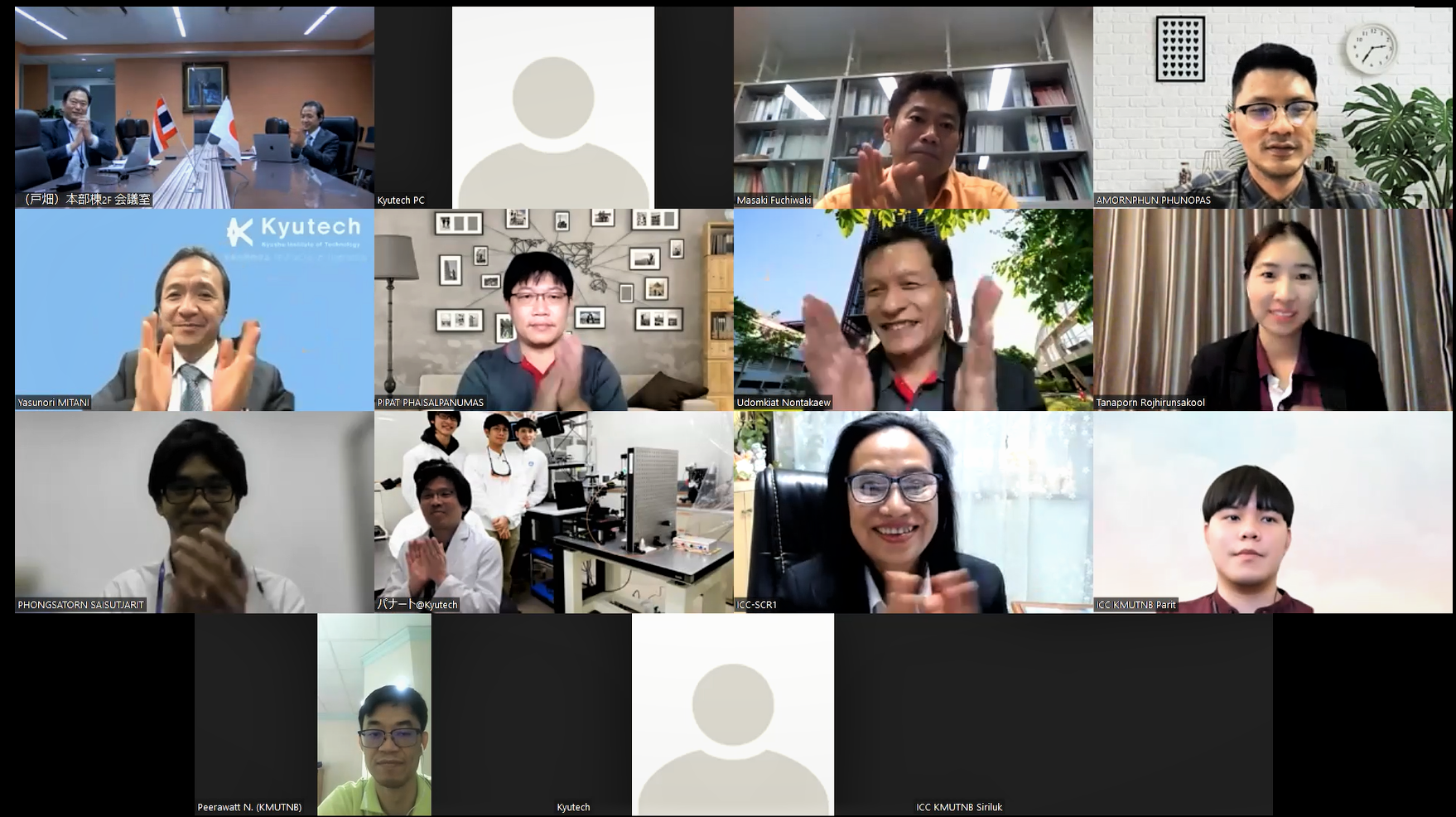 ---