Update:2021.08.19
On August 3rd, Kyutech held an online university introduction event in cooperation with its partner university in Thailand, King Mongkut's Institute of Technology Ladkrabang (KMITL).

In the event, Kyutech introduced itself and provided the information on the degree programs conducted in English; Global AAR (Advanced Assistive Robotics) Course, SEIC (Space Engineering International Course), and iART (Innovative AI/Robotics technology) Program.

Also, Kyutech introduced its short-term study abroad programs and scholarships. About 100 students of KMITL who are interested in Kyutech participated in the event.

It is expected that this event makes Kytuech well-known in Thailand and Kyutech will have the opportunities to welcome more students from Thailand, especially KMITL in the future.

---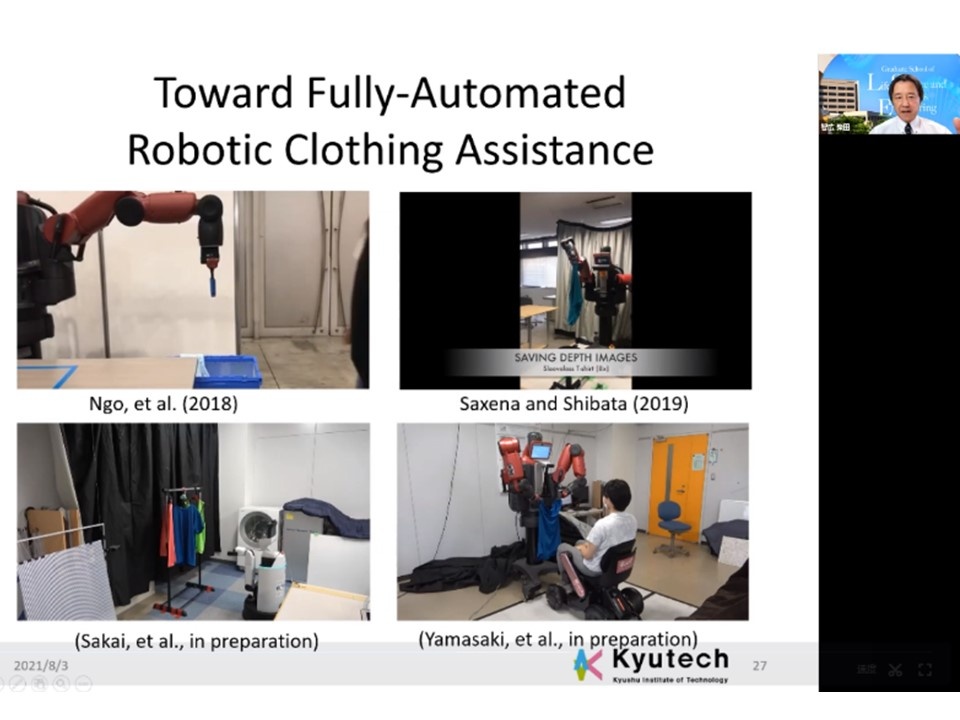 ---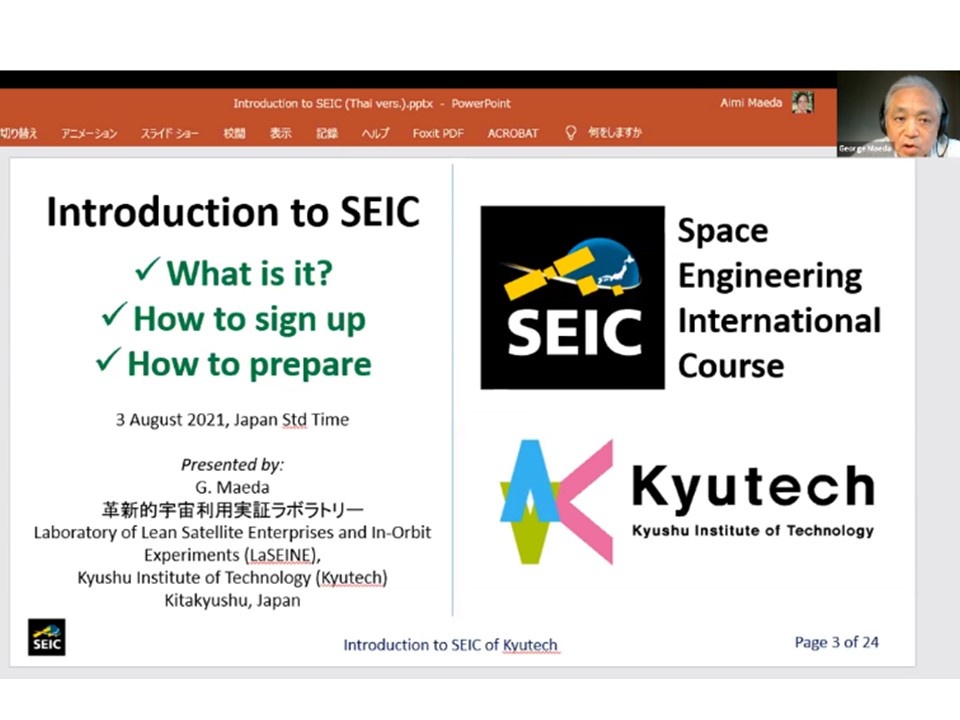 ---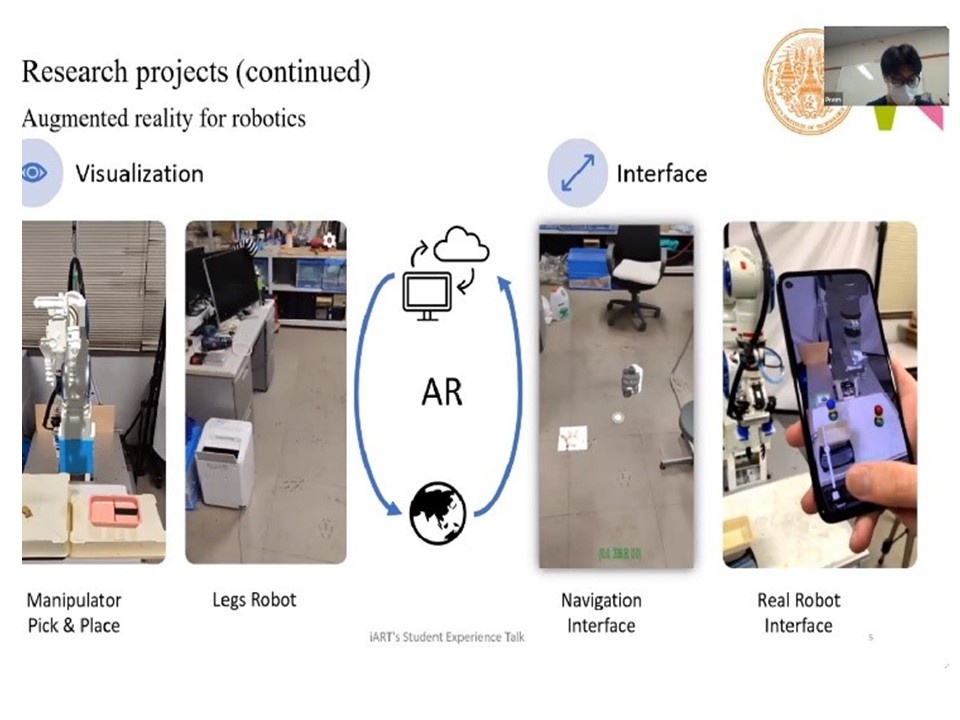 ---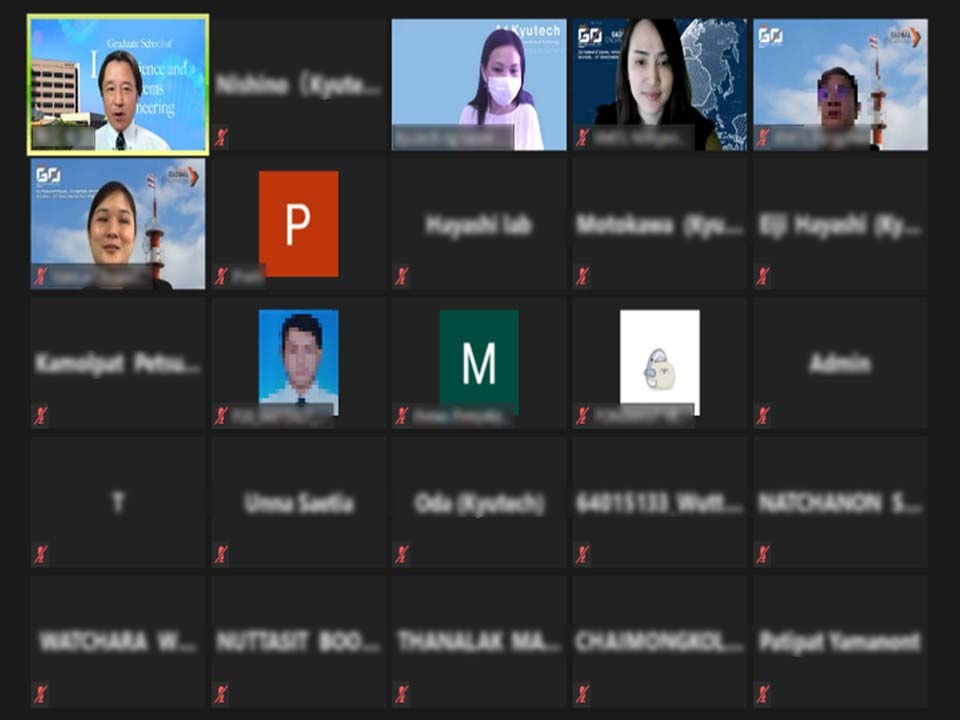 ---