Update:2021.01.04
The 8th International Joint Symposium on Applied Engineering and Sciences (SAES2020), co-organized by Kyutech and Universiti Purtra Malaysia (UPM), was held from 12th to 19th December of 2020.

The international joint symposium has been co-organized annually by Kyutech and UPM since 2013, and each university has taken turns to be the host. In consideration of COVID-19 pandemic, the symposium was held online for the first time ever. This year, Kyutech invited one of our partner universities, Nagasaki University. During the SAES week, oral presentations were conducted by using a web conference system / chat system. For poster presentations, a designated site was prepared for presenters to display their posters. On the last day, 13 excellent posters were selected for Best Poster Awards which were given to the presenters during the closing ceremony.

It was the first time for both universities to hold SAES online, but more than 500 researchers and students participated in this event. It brought this symposium a gratifying success and SAES is now a springboard for further international cooperation and events in the future.

---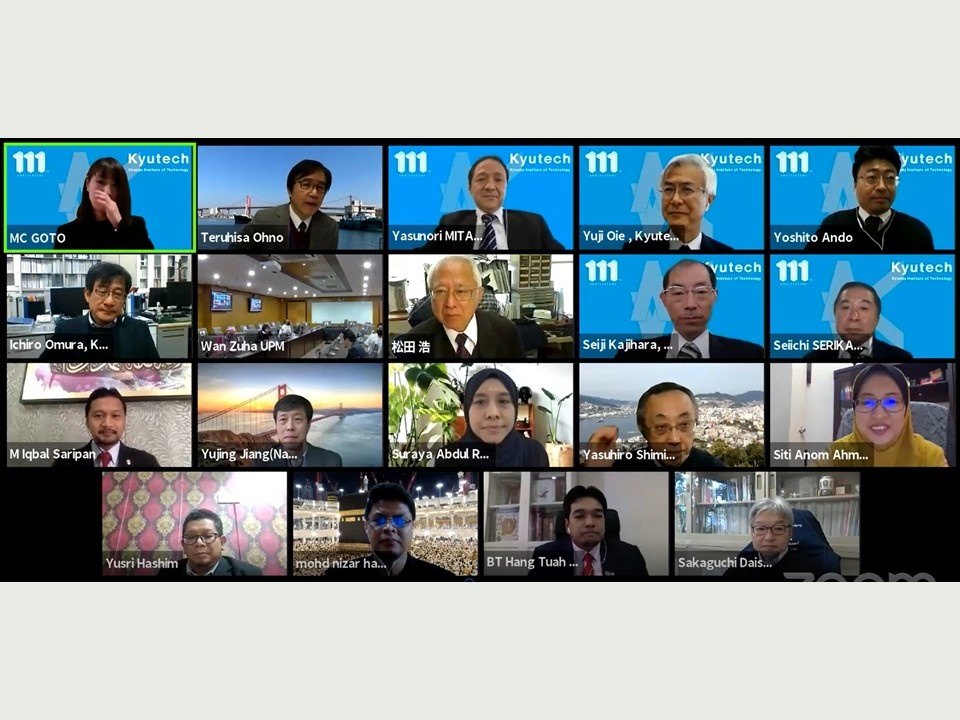 ---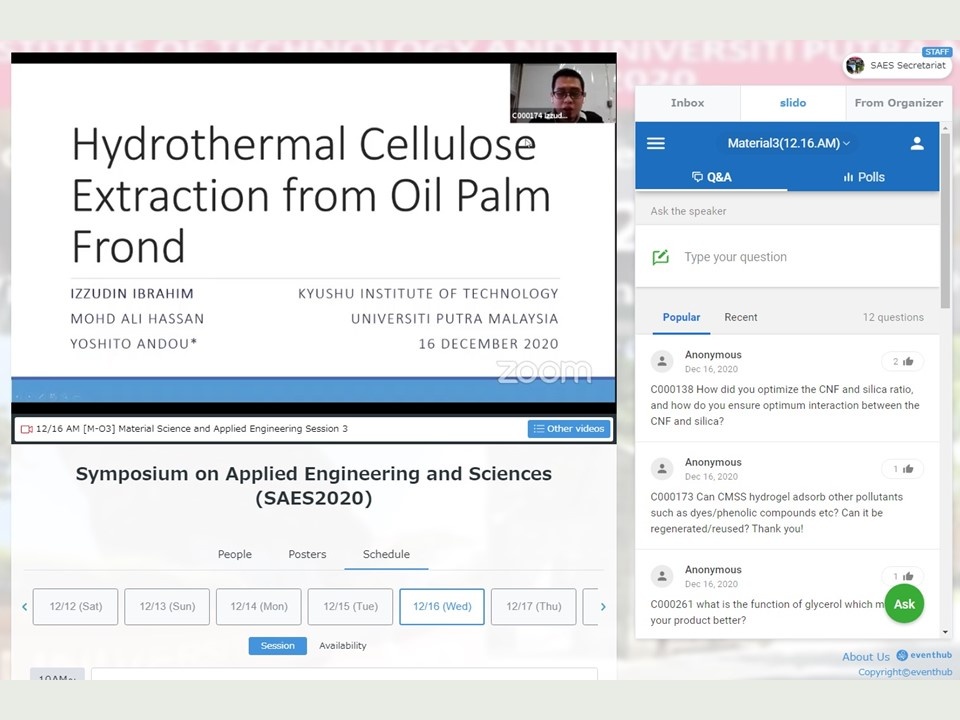 ---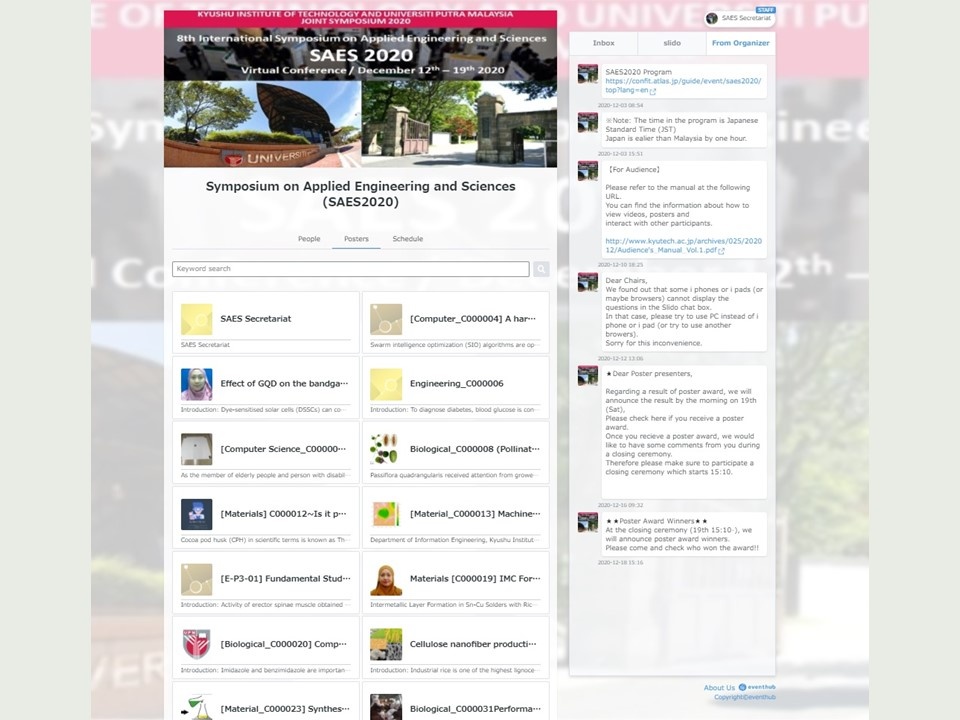 ---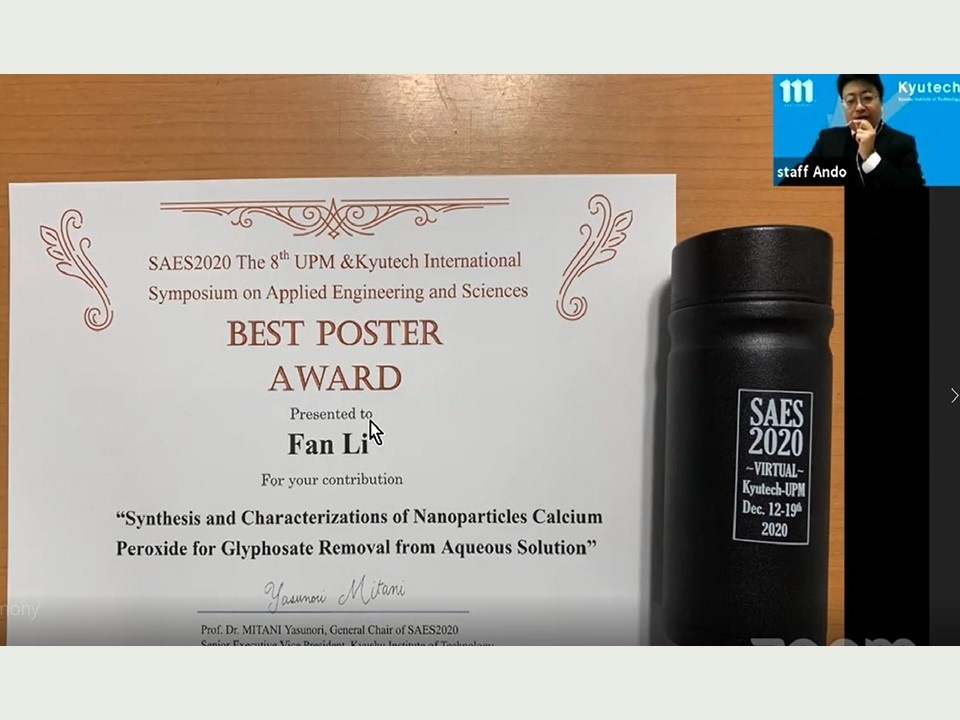 ---