Update:2020.10.14
Dr. Joshi Ravi Prakash (Shibata Laboratory, Department of Human Intelligence Systems, Graduate School of Life Science and Systems Engineering) and Prof. Tomohiro Shibata received the 8th Advanced Robotics Excellent Paper Award for their paper entitled "A framework for robotic clothing assistance by imitation learning" which was published in Advanced Robotics, the European journal of the Robotics Society of Japan, last year.

Dr. Joshi received his Ph.D. under the supervision of Prof. Shibata in this September and became a postdoctoral researcher this October.
The certificate and the medal will be given by post later.

---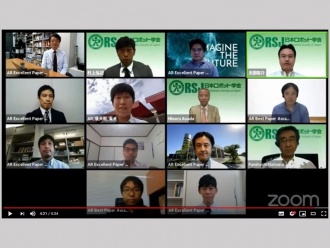 ---