Update:2018.12.27
 Kyutech invited nine students, one researcher, and one professor from University of Dhaka, University of Rajshahi and Shandhani Nursing Institute for SAKURA Exchange Program in Science, the international exchange program sponsored by JST.

 Before visiting Kyutech, the Bangladesh students, mixed with Kyutech students, were separated into three groups and had discussions through Skype about the topics they chose. After they arrived at Iizuka campus of Kyutech, they joined a lecture of Design Thinking and a group work about a sustainable society.

 Also, they learned the medical and the education system in Japan by visiting Aso Iizuka Hospital and Tateiwa Elementary School.

 In the latter half of this program, the Bangladesh students visited Kyushu University, and joined a lecture and a group work about "Portable Healthcare" and had a final presentation.

 These experiences were fruitful for both the Bangladesh students and the Japanese students who participated in this program.
---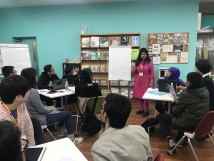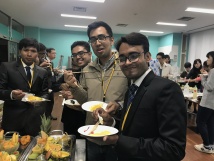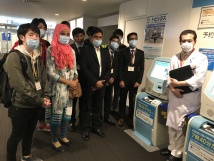 ---