Update:2016.07.04
On June 29th 2016,currently at Kyutech a multi-national (Asian and African nations) satellite project is underway to build four cubesats and seven ground stations. The participating nations are: Japan, Ghana, Mongolia, Bangladesh, Nigeria, Thailand, and Taiwan – a total of seven nations. To announce this project to the world, a press conference was held at the Horyu Kai Kan on the Tobata Campus on Wednesday, June 29, 2016. Several foreign stakeholders in this project took part in this press conference.

In attendance and making speeches were Prof. Yuji Oie (President of Kyutech), Prof. Mengu Cho (Director of LaSEINE), representatives of Ghana, Mongolia, Thailand, Taiwan, and Bangladesh (whose representative participated via Skype). Ms. Ogawa (JAXA, Kibo applications group) also attended. Of course, the 15 students who comprise the BIRDS Team were present.

Mr. Tejumola Taiwo Raphael (Nigeria) gave the main presentation of the BIRDS Project. He is the Project Manager, and is a student studying for his Phd at Kyutech. In addition to members of the Japanese media (both print and TV), in attendance at this event were journalists from overseas (Ghana and Mongolia). At the end of the event, various group photos were snapped, showing the huge enthusiasm and team spirit of the BIRDS Team Members.

See the Press Release for more details.

---

---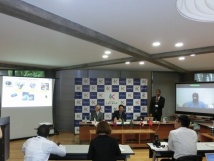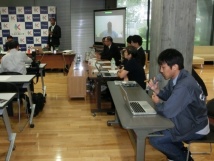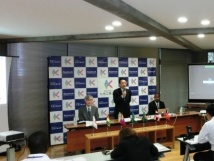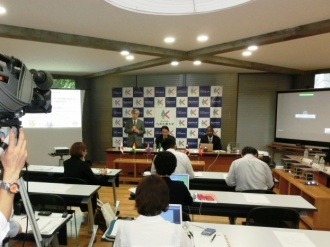 ---