Update:2018.08.07
Kyutech international students in Wakamatsu Campus, members of the Kyutech Foreign Students Association on Wakamatsu Campus (KFSAW) held an international cultural exchange event on July 13th, and the event was about "Egypt".

The president of KFSAW, Mr. Hisham Nabil Farrag, who is one of the two Egyptian students in Wakamatsu Campus made a presentation to introduce the history and culture of his country. Mr. Farrag has introduced not only well-known cradle of civilization, Ancient Egypt, and so on but also its technology and science at present time of Egypt.

As an extention of the event, Kyutech Japanese student, Mr. Kawabata made a presentation of Japanese culture, especially "Cultural Festival and Gastronomic Culture of the Kyushu Island" including a local summer festival of Kitakyushu, called "Kokura Gion Daiko" which brought about several questions from the participants.

The event successfully ended with traditional Egyptian foods ("Koshari" and "Potato Sanyia") prepared by the Egyptian students.

The event has given a great opportunity to the participants to learn about Egypt, and the next event is planned to be about "India" on August 24th.
---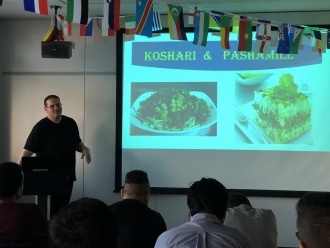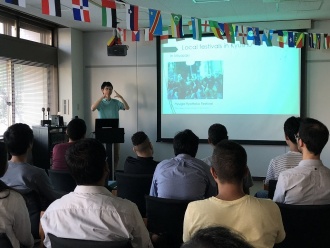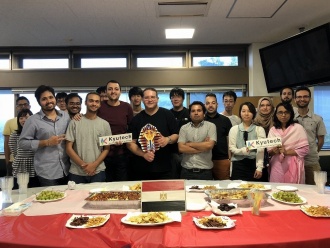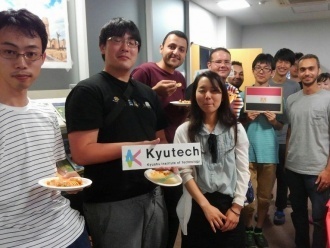 ---