Update:2018.02.28
 Delegates of Benha University (Egypt) headed by President EL Sayed Youssef El Kady visited Kyutech on Friday December 15th, 2017. The delegates included Prof.Dr. RAGAB MEGAHED A. NABY (Dean, Faculty of Engineering) and Dr. AYMAN SAMIR FARID (Director of Central Laboratory).
 Benha University applied for BIRDS-4 Project which aims to cultivate a person who has the capability for design, development, construction and operating of nano-satellites that are operated by Laboratory of Spacecraft Environment Interaction Engineering of Kyutech (Labo). During this visit, they had consultation regarding Cooperative Research Agreement (CRA) and had a Letter of Intent (LOI) signing ceremony for Academic and Student Exchange between two universities.
 At first, the delegates visited the Labo, and then received an explanation from Prof. Cho who is a facility manager of the Labo, about a background of the BIRDS Project which has been undertaken since 2015. The delegates enthusiastically listened to the explanation and seemed to be highly interested in a concrete mechanism, operation and management of the project. In addition, taking into account of the possibility of more concrete international partnership, they had active negotiations with new proposals on contents of the CRA which is currently on the way to conclusion
 After that, an interview with our president was held and they confirmed a collaboration and conclusion of academic exchange agreement between two universities in the future and then a signing ceremony of LOI for exchange between two universities was conducted and the presidents of both universities exchanged a firm handshake.

---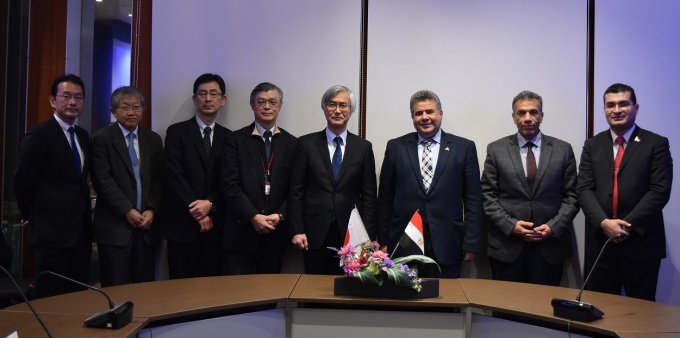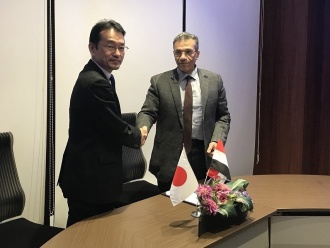 ---