Update:2017.09.29
On September 5, Kyutech welcomed a guest from Technical University of Košice (TUKE) of Slovakia. Prof. Peter Sinčák who is the head of Department of Cybernetics and Artificial Intelligence, Center for Intelligent Technologies visited Kyutech and had a meeting with President Yuji Oie.
Faculty of Electrical Engineering and Informatics of TUKE and Graduate School of Life Science and Systems Engineering of Kyutech has an international exchange agreement since 2015, and for Kyutech it's the only partner university in Slovakia.
At the meeting, Prof. Sinčák shared TUKE's interests and plans for applications of IT technology using cloud computing, AI, high-speed communication networks. And also TUKE and Kyutech agreed to extend the current exchange agreement from faculty level to university level, and to explore the ways to develop collaborations between the two universities.
---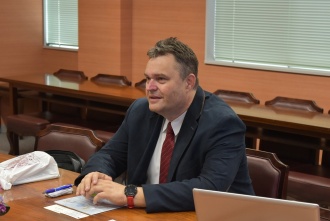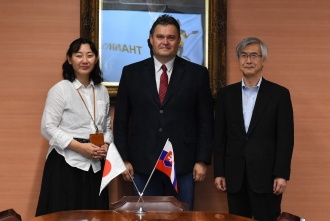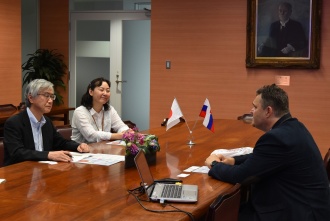 ---