Update:2017.08.02
ISO-19683 "Space systems —Design Qualification and Acceptance Tests of Small Spacecraft and Units" has been approved through the final voting conducted on July 15, 2017, and will become a new international standard. Since 2011, the Laboratory of Spacecraft Environment Interaction Engineering (LaSEINE) has actively promoted the establishment of this standard.

Prof. Mengu Cho, the director of LaSEINE, has served as the leader of the standardization activity. Experts on small/micro/nano/pico satellites, which are now called Lean Satellites, from all over the world (including members of the Center for Nanosatellite Testing of LaSEINE) participated in this multi-year activity. The standard will contribute to improve the reliability of lean satellites.

LaSEINE thanks various individuals and institutions for their support for this standardization activity.

Three faculty members of LaSEINE -- Prof. Mengu Cho, Prof. Yasuhiro Akahoshi and Associate Prof. Kazuhiro Toyoda - are actively engaged in international standardization efforts related to the space sector. In addition to ISO-19683, LaSEINE members contributed to creating ISO-11221 (Solar Panel ESD Testing), ISO-11227 (Eject Testing), and ISO-19923 (Worst Charging Environment). LaSEINE will continue to work to feedback research findings to benefit society through international standardization activities.
---

---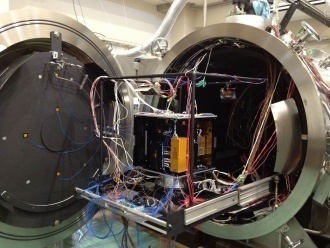 ---